May 26th - Shiplake Food Festival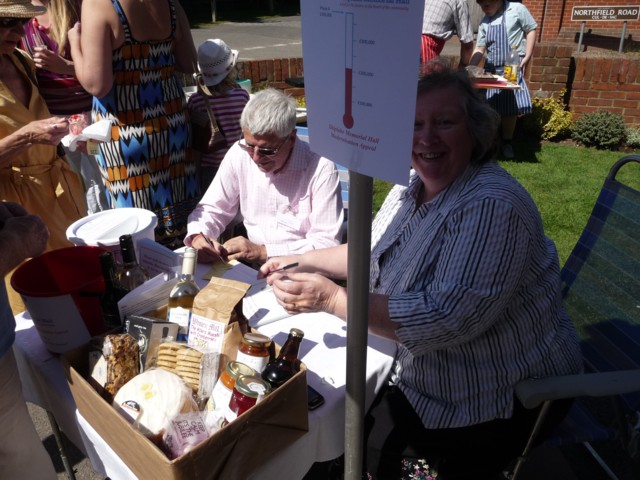 On one of the hottest days of the year Lower Shiplake's food traders - Shiplake Butchers, The Corner Shop and the Baskerville Arms, hosted a food festival in the grounds of the Corner Shop. The Shiplake Memorial Hall Modernisation Project sold tickets for a raffle, the prizes for which were generously donated by the traders.
The event was very well attended and the support for the Modernisation Fund was so great we ran out of raffle ticket books half way through, and had to use makeshift tickets until a new raffle ticket book arrived! The raffle raised over £200 for our funds. A big 'thank you' to all who supported us.
Click here for some more pictures of the event.
Congratulations to our local traders, and Mark and Carol in particular, for having created such a fantastic and successful village event, and for their efforts in helping us to raise funds.