Phase B Construction Project
Work on Phase B of the hall modernisation started on schedule on 20th May 2013 with the construction of scaffolding and a secure working area over the hall garden, which must remain in daily use by Shiplake Nursery.
Phase B - Week 10 (12-26 July)
Tiling is nearly complete.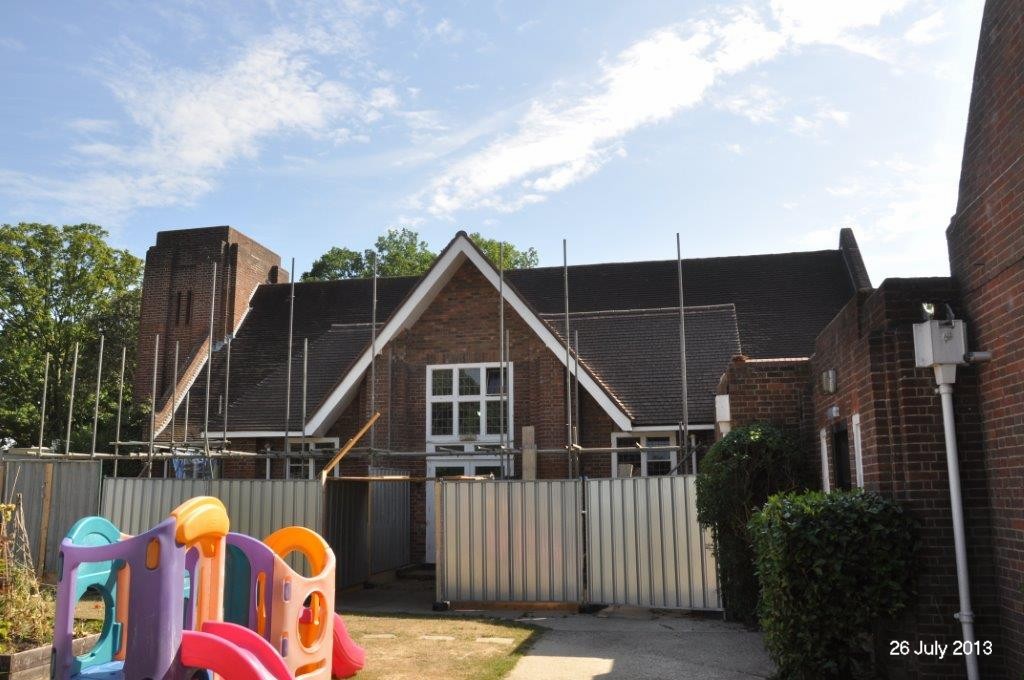 Phase B - Week 9 (15-19 July)
Internal scaffolding and the external overlay roof have been removed. The new roofs are nearly ready for tiling.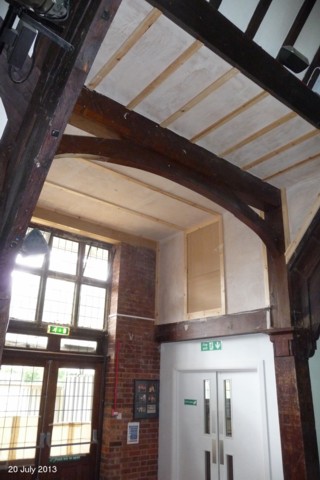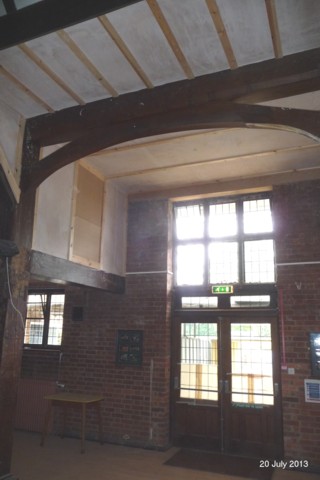 Phase B - Week 8 (8-12 July)
The bay ceilings have been plastered and work on the roofs continues.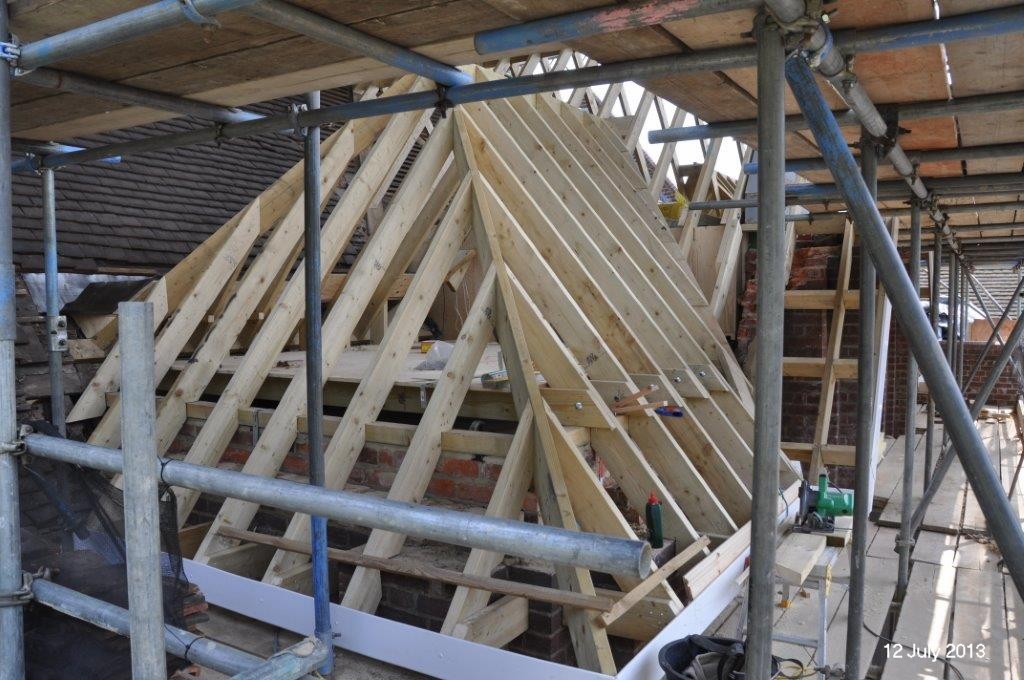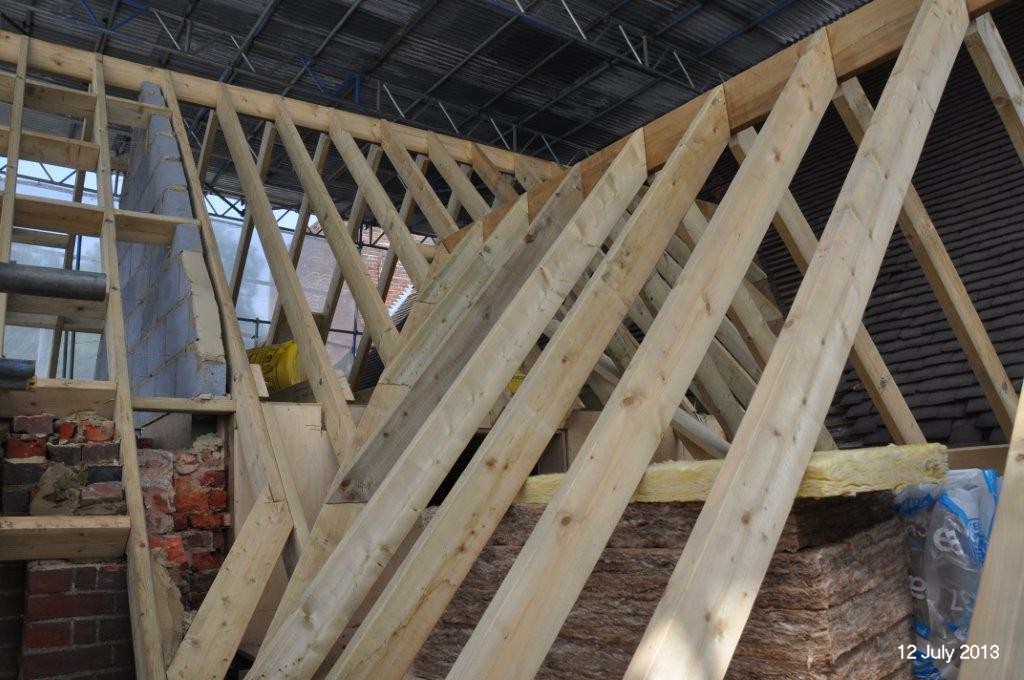 Phase B - Week 7 (1-5 July)
The complicated roof structure is nearly complete, and the bay ceilings have been plasterboarded, ready for skimming.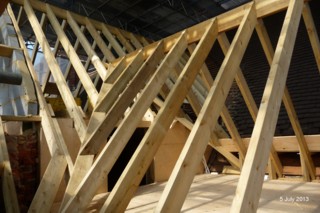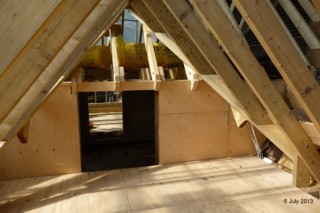 Phase B - Week 6 (24-28 June)
Lintels over the lower level windows have been replaced and the process of reconstruction begun. Ceiling joists and a floor are in place over both bays and the roof timbers over the main bay are in place.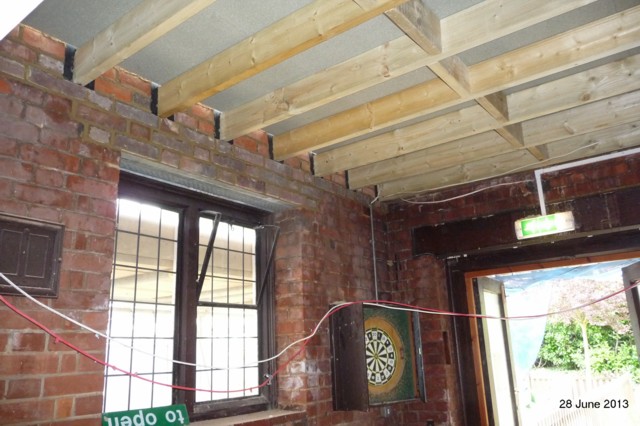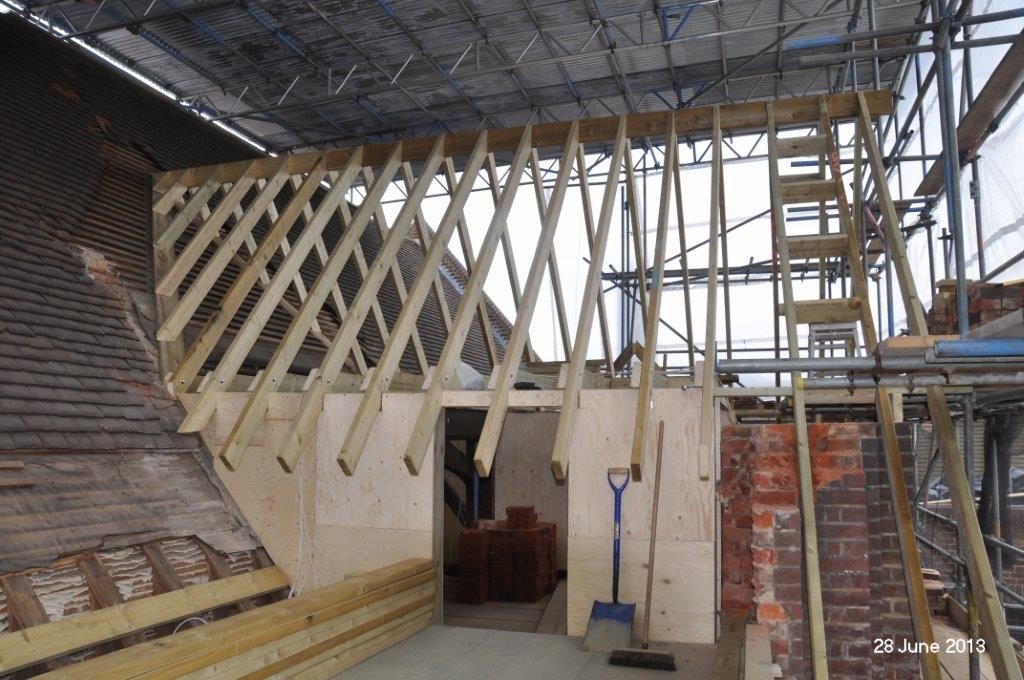 Phase B - Week 5 (17-21 June)
In order to replace the ceiling joists both bay ceilings have now been removed. We have temporarily suspended day-time use of the hall until the ceilings are replaced.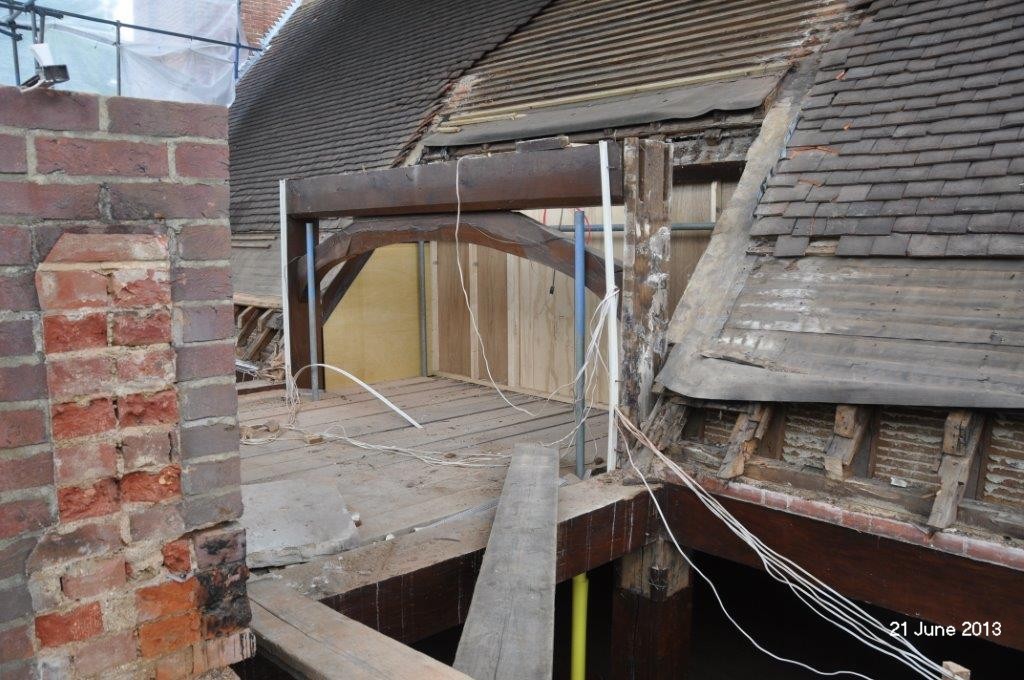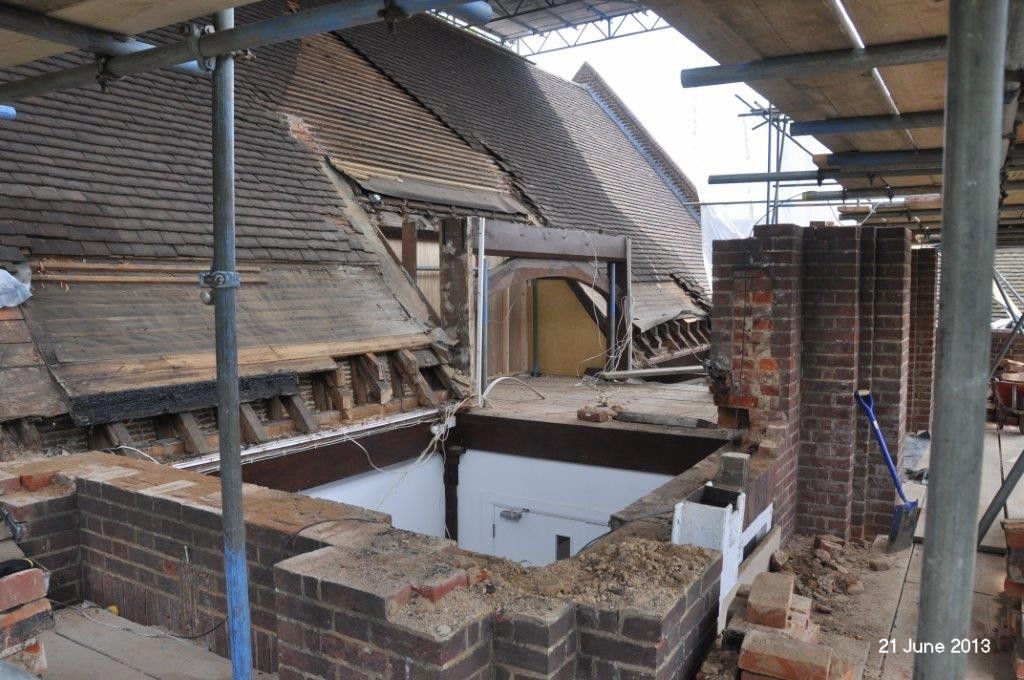 Phase B - Week 4 (10-14 June)
Yet more exposure work has been undertaken to reveal the condition of the main roof timbers and the lower supporting beams. Fortunately no further significant damage has been revealed.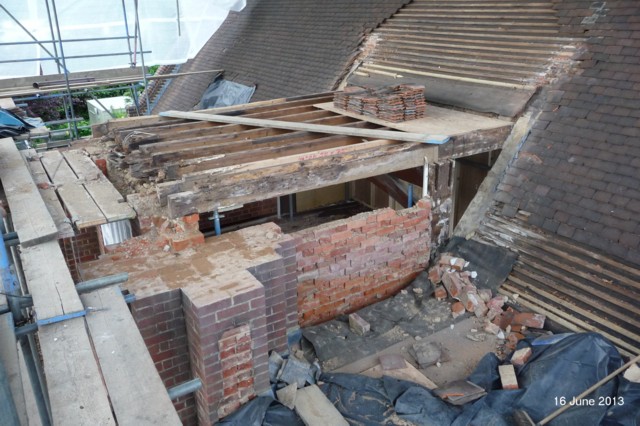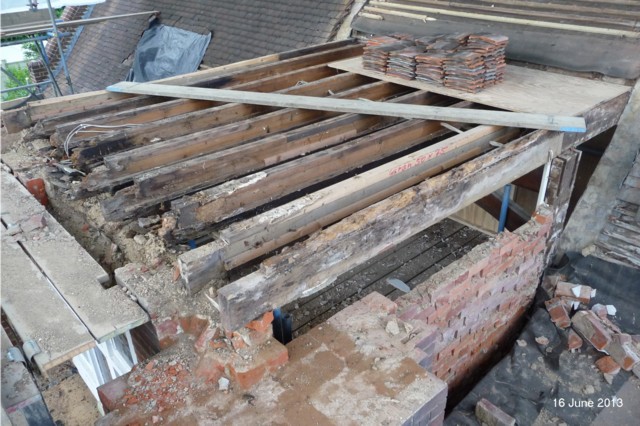 Phase B - Week 3 (3-7 June)
A team of scaffolders worked through the weekend to construct a canopy over the hall roof to allow more extensive roof repairs to be undertaken. Scaffold has also been put in place inside the hall to support the ceiling.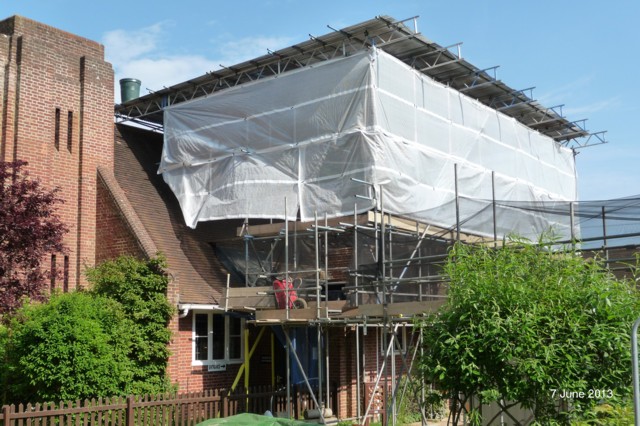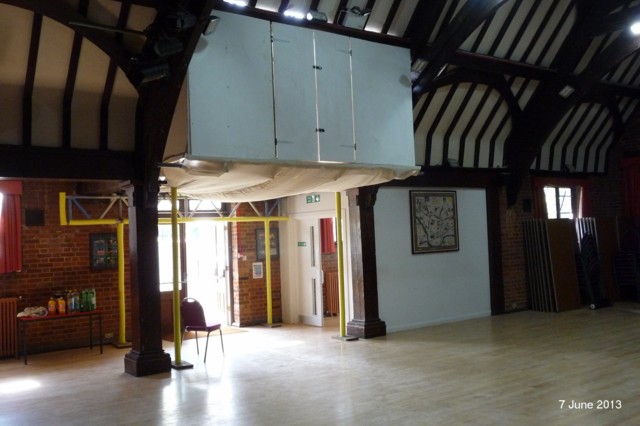 The central flat roof has been removed, exposing the ceiling joists.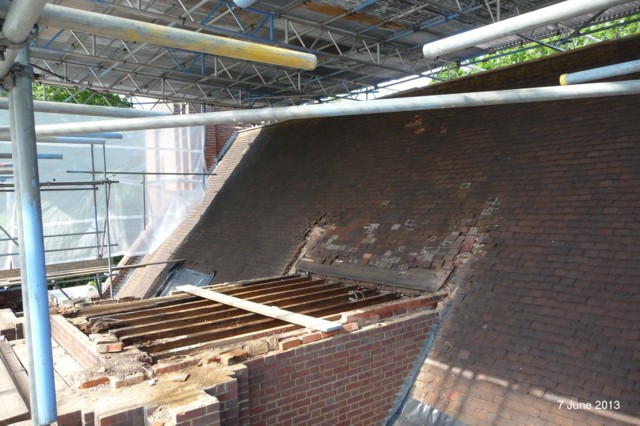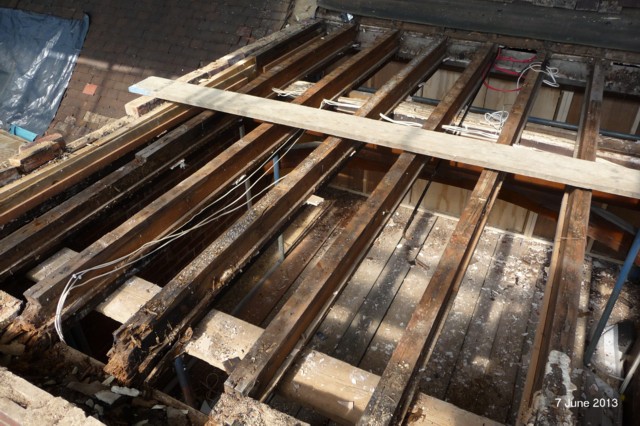 Phase B - Week 2 (28-31 May)
Further exposure work has revealed far more extensive water damage than had been expected. The large oak beam above the main bay window has almost entirely rotted away - there's only an inch of timber left supporting the roof beams, the ends of which have themselves nearly rotted away. This will necessitate much more extensive works than had been expected, with an impact on time and cost.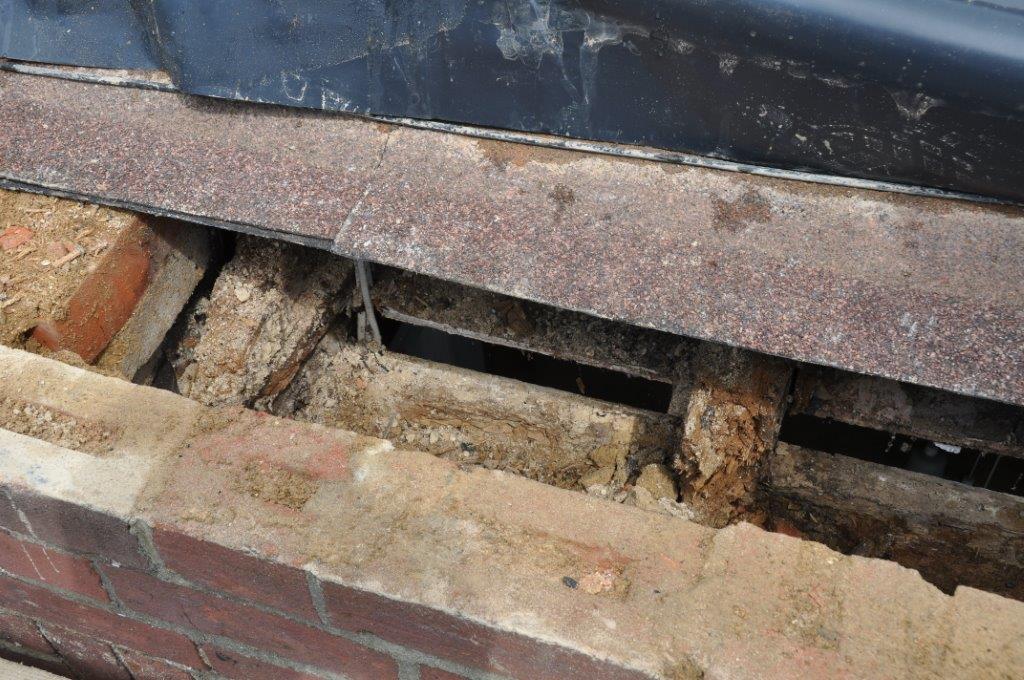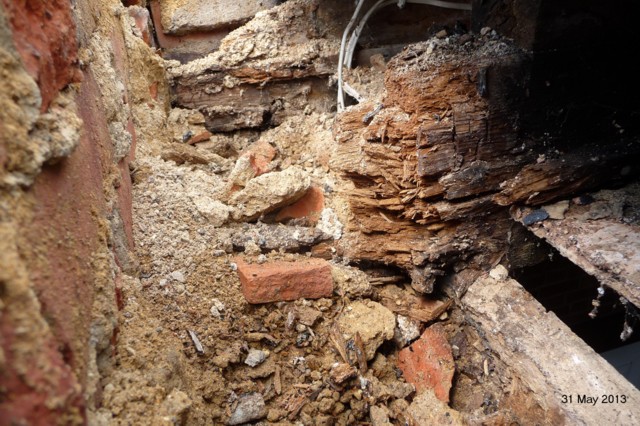 The oak lintel shows little sign of deterioration from inside the hall. The lower bay roofs are also showing signs of water damage.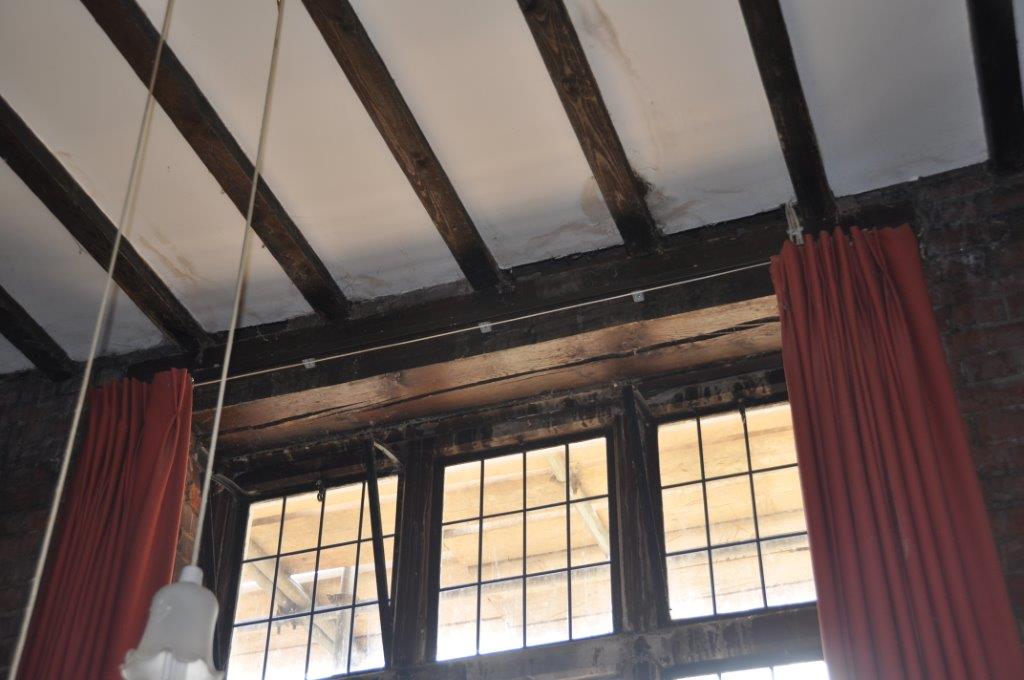 Phase B - Week 1 (20-24 May)
The scaffold and screening are in place and the parapet walls have been removed down to the level required to support the roof trusses.