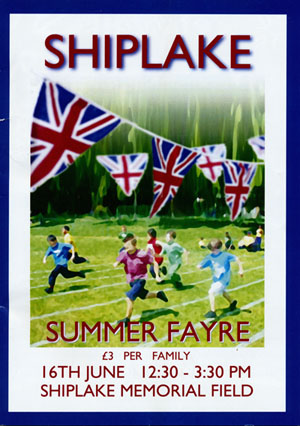 Shiplake Summer Fayre
in aid of Shiplake Primary School and Shiplake Nursery
The Memorial Hall is traditionally used as a poor-weather back up for the annual fete, and this year the strong winds saw the majority of stalls relocated in the main hall. Fortunately the rain held off till late and all the main events went to plan.
Click here for some more pictures of the event.
Thanks to the Shiplake Primary School PTFA and all the helpers and supporters for making the Summer Fayre yet again a most enjoyable occasion.